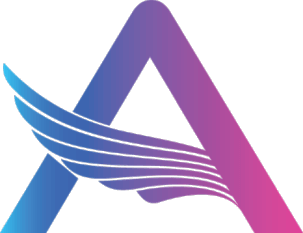 Welcome to the Abu Dhabi Sports Aviation Club!
ADSAC represents an excitingly unique place, where aviation sports enthusiasts come together to safely enjoy the adventures life has to offer.
If you have long been searching for a place full of extraordinarily exciting sports and activities, ADSAC is where you belong.
We help the youth (and everyone reaching for the sky) discover engaging activities that provide a healthy challenge, promoting the growth of character. At the same time, we fully support the Abu Dhabi vision and strategy of helping the youth engage with the community while encouraging them to go beyond conventional limits.
Abu Dhabi Sports Aviation Club (ADSAC) was established under the Patronage and Directives of His Highness Sheikh Mohammed bin Zayed Al Nahyan, Crown Prince of Abu Dhabi and Deputy Supreme Commander of the UAE Armed Forces.
ADSAC falls under the ABU DHABI SPORTS COUNCIL rules and regulations.
Our mission is to provide the safest extreme sports and aviation experience to those who are on the lookout for it. We're eager to spread a positive message, introduce and educate the youth about the amazing things that aviation sports have to offer.
We help dreamers and action seekers to literally get their heads in the clouds, providing the means they need to enjoy life to the fullest.
Your Safety is always on top of our list. No exceptions. We proud ourselves with using top-tier gear and cutting-edge equipment, featuring the highest safety standards in the world.
Your Experience at ADSAC matters for us as much as your safety. You're guaranteed to have the time of your life, regardless of what activity you pick!
Respect, Fairness, Integrity, and Honesty. At ADSAC, every human interaction is guided by these essential qualities.
At the core of ADSAC lays Passion, which guides each of our actions.
Continuous Progress in our field is what helped us reach this far. We give you the keys to crushing your limits, so you can do the same.
Knowledge is Power. We hand 'em both over to you so you can handle any situation.

Services
Skydive
Experience the thrill of freefall skydiving and canopy flight with an experienced instructor!
You deserve the best so come join our world class Instructors and experience the thrill of a lifetime!
If you want more than just the first jump and want to find out more information on how to become askydiver, go for the AFF course!
For our EXPERIENCED SKYDIVERS, make ABU DHABI SKYDIVE your new skydiving home center!
Flight Club
ADSAC offers crazy flights and joyful rides for passengers, as well as flight training courses and pilot permits for an impressive range of aircraft.
Our club's imposing fleet includes fixed-wing light sports aircraft (LSA), advanced certified microlights, and also gyrocopters. At ADSAC you can fly both traditional planes and more eccentric ones.
Paramotor
The ADSAC Paramotor training program is split into three stages. The first stage covers ground handling. Over the course of 3 to 5 days, you'll learn the basics of the sport, including how the equipment works and how you can handle it with laser-sharp accuracy.
During stage two of the program you'll learn the best take-off and landing procedures. Stage three allows you to hone your skills and perfect your craft, leaving you room to practice everything you've learned.
Parasail
Too much of anything is never a good thing. Or is it?
Having too much fun never hurt anybody. So enjoy yourself as much as you can with the Parasailing programs at the Abu Dhabi Sports Aviation Club. It's time to kick back, relax, and let the wind do its thing while you enjoy the magnificent view. The calm, turquoise waters of the Gulf, the bright, vivid sun, and the colorful, refreshing umbrella drink in your hand are all you need after you put on your seatbelt.
Get in Touch with us
Speak to Us
+971 5 22344622